As a pharmacist, you're responsible for helping provide positive health outcomes for the patients who come to you. You also earn a substantial income – you probably bring home between $60,000 and $130,000 per year.
You use that income to support your family. You may even use it to support your pharmacy. What would happen if your income were to disappear, though? Pharmacist disability insurance can help alleviate that possibility.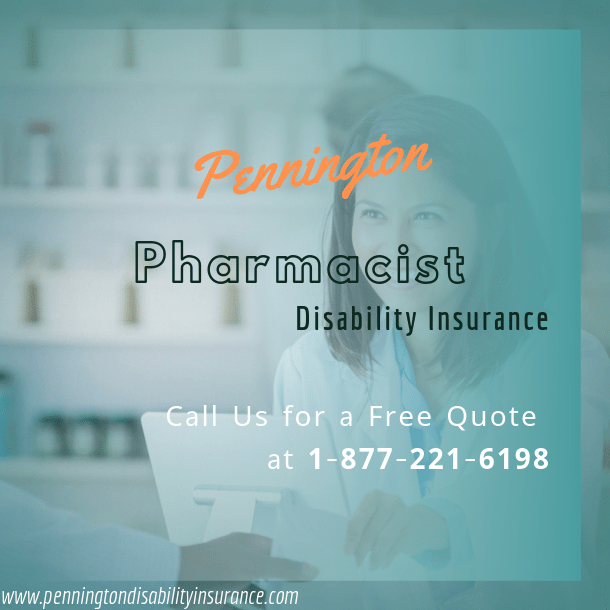 Disability Is Always a Possibility
Most of us don't like to admit it, but we're all at risk for disabling injuries or illnesses. If you're around the age of 40, you automatically have a one in five chance of experiencing a disability that lasts at least three weeks before you turn 65. Now, imagine how much greater that risk is when you add in lifestyle and health factors, or genetic predispositions. While there may be little you can do to remove the risk of becoming disabled, pharmacist disability insurance can help mitigate the impact of that risk.
Disability insurance is designed to provide you with ongoing financial support if you find yourself ill or injured and out of work for weeks or months. After a specified period out of work, it will start providing you with a percentage of your annual monthly income. That money can be used for anything you need, from paying your home's electric bill to paying pharmacy staff.
Of course, you need to work with the right insurer here, but we can help you make an informed choice. We specialize in helping medical professionals just like you compare insurance companies, insurance policies, and even specific coverage items to ensure that you can make an informed decision. Ready to get the process started? We invite you to call us today at 1-877-221-6198. You can also use the contact form on this page to get in touch with us.