The Need for Consultant Disability Insurance
As a consultant, you provide professional, high-quality services to your clients. In return, you likely bring somewhere between $50,000 and $500,000 per year depending on your field of expertise. From that amount, you must deduct family expenses like your mortgage and insurance, auto payments and tuition for your children's school. You also have business costs, licensure expenses, ongoing education costs, and more to deal with. Just a short time of being unable to work could spell serious trouble, but consultant disability insurance can protect you.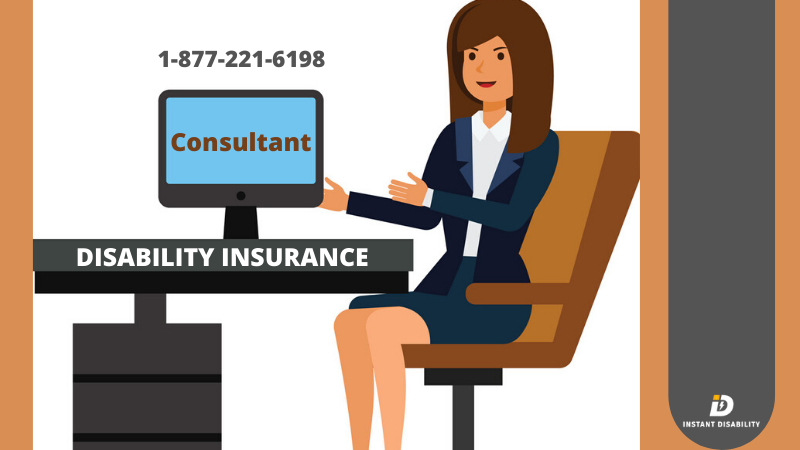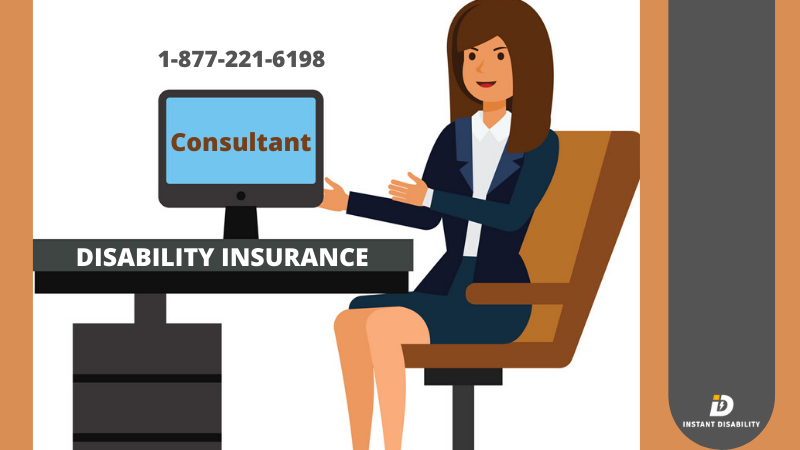 So, how can you protect yourself and your valuable income? The answer is consultant disability insurance.
How Does Disability Insurance Work?
Understanding how consultant disability insurance works is an important first step toward gaining the protection you and your family need. Once you experience a disability and miss a specified amount of time, your insurer will begin paying you. These payments are all based on your actual earnings and can be used for anything you need, from making your car payment to paying for your children's education.
Other Insurance Policies Don't Replace Lost Income
A worker's compensation will protect you only if you're injured on the job, not outside of it. But what would happen if you were injured somewhere other than your job post? Your health insurance won't give you any coverage for lost income and neither will your auto insurance. They can only provide coverage for medical and rehabilitation costs, but not your lost income.
So if something happens that would prevent you from working for a certain period of time, you would be left with little to no protection. During this time, your regular costs will keep coming and if you have no source of income, your obligations will go unmet and once you've recovered, you can potentially be left with a huge debt to cover. This can all be prevented through consultant disability insurance.
Your Chance of Disability
For most working professionals, the potential to experience a disability seems relatively low. Sadly, that's not the case. The reality is that up to one-third of American workers will experience a disability before they reach retirement. That's a significant number, and you could be counted among them. Do you have a plan to protect yourself and your family's financial standing in that instance? Consultant disability insurance can help.
Why Choose Us
Our expertise in the disability insurance field is invaluable. When you come to us for help with consultant disability insurance, we get to work immediately to make sure you find the coverage you need. With us, you can:
Be able to review rates from some of the leading providers of consultant disability insurance.
Get quotes from all major insurers in the US that currently offer insurance products in your specific geographic area.
Learn more about your options when it comes to consultant disability insurance and how it can benefit you in the event that you're injured and unable to work.
Own Occupation and All Occupations
Remember how many years you've spent to become a consultant? Imagine after all those years of honing your skills you get injured and unable to perform your work tasks. This would be devastating not only emotionally, but also financially.
It's here that we see the importance of consultant disability insurance, especially own occupation insurance policies. It will provide you with monthly benefits in case your disability prevents you from doing tasks in your work field.
On the other hand, any occupation insurance policies will pay out benefits in case you are unable to perform any job, not only your own.
Every insurance company has different benefits and exclusions.
How Premiums Are Calculated
Every insurance company ranks the factors to determine the cost of a policy – age, gender, income, the health of the individual, location, and specialty. Each factor has specific criteria and formulas that determine the overall cost of the occupational disability insurance, so before you settle for a certain insurance policy, check with all providers to make sure you chose the right one.
When you turn to us for help with your disability insurance, we make sure to include you in every step of the process. We work with you to understand all your options in coverage terms and other considerations.
Buy a Disability Insurance Policy While You're Young
Every day that passes means that the premiums you pay for your consultant disability insurance increase. This is because the amount of the premium of your consultant disability insurance depends on the risk of a disability happening to you and one of the primary factors that contribute to being marked as a higher risk person is your age.
You can save money in the long-term by purchasing coverage as early as possible. Each year you age is more money you'll be paying out each month in premiums.
Look for Unisex Rates
Statistics show that women are more prone to developing a disability that will prevent them from working full time. The most common disabilities women experience rheumatism and arthritis, but the more serious ones are cancer, heart disease, mental health, and diabetes. As a result, the premiums calculated for women's disability insurance policies are higher than those for men.
According to a study, women have stated that experiencing a disability would be "somewhat devastating" to their family's finances. Many also said they worry that their cash reserves would last less than a month if they couldn't work. This shows the importance of disability insurance and how it can help with a family's finances.
Confused About What Disability Insurer To Choose?
The issue you'll encounter is this – it can be hard to make an informed choice when buying consultant disability insurance. This is because insurers, insurance coverage, disability rates, and even covered items can vary dramatically. You need to make an accurate comparison of your options before buying a policy, and that's where we come in. We have years of experience in helping professionals like you find the protection they need for peace of mind and security.
We invite you to contact us today by calling 1-877-221-6198 or by using the form on this page.
Related Posts: