As an oral surgeon, you're responsible for helping your patients achieve positive health outcomes in an incredibly wide range of situations. In return, you earn an income that likely falls between $100,000 and $425,000 per year.
That income is the basis for your success and financial stability. It helps pay your employees' salary if you run your own office, and it pays for your home, your cars, and even for your children's education. Of course, all that is in jeopardy if you are unable to work and earn that income. Oral surgeon disability insurance can help ensure that does not happen.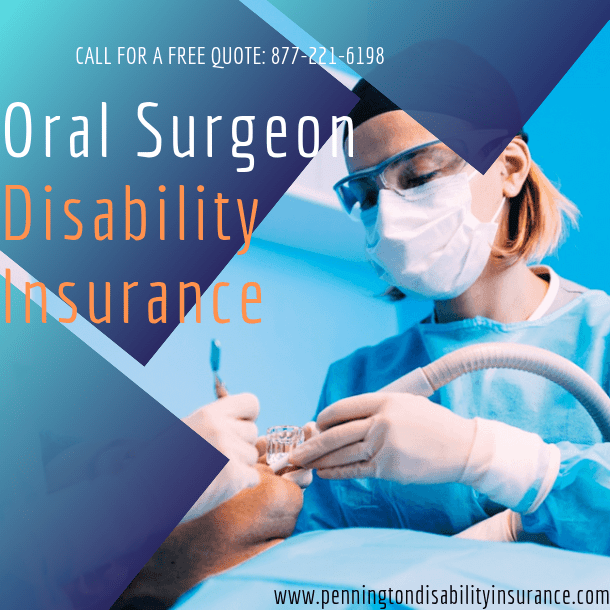 What Is Disability Insurance?
Not sure about the role of oral surgeon disability insurance in protecting your financial stability? It's simple – if you are ill or injured and forced to be out of work for an extended period of time, what will you do to meet your financial obligations? If you lack insurance coverage, chances are good that you'll struggle to pay your bills. There's the chance of negative repercussions for your family, even your office.
However, with oral surgeon disability insurance, you'll receive a percentage of your monthly income after a set period of time out of work. That money gives you the means to pay employees or office rent. It also ensures that you can pay your mortgage payment and car loan payments, and for anything else you need.
Do you really need disability insurance, though? The answer is a resounding yes. You could be injured at home doing routine yardwork, or on the way to work. You could suffer from an illness like cancer and find yourself unable to work. Where would you turn for financial relief in those situations?
With the right disability insurance coverage, you can enjoy peace of mind and financial stability. We can help ensure that you are able to find the right insurance coverage for your needs. We invite you to get in touch with us today to learn more – call 1-877-221-6198 or use the form on this page.