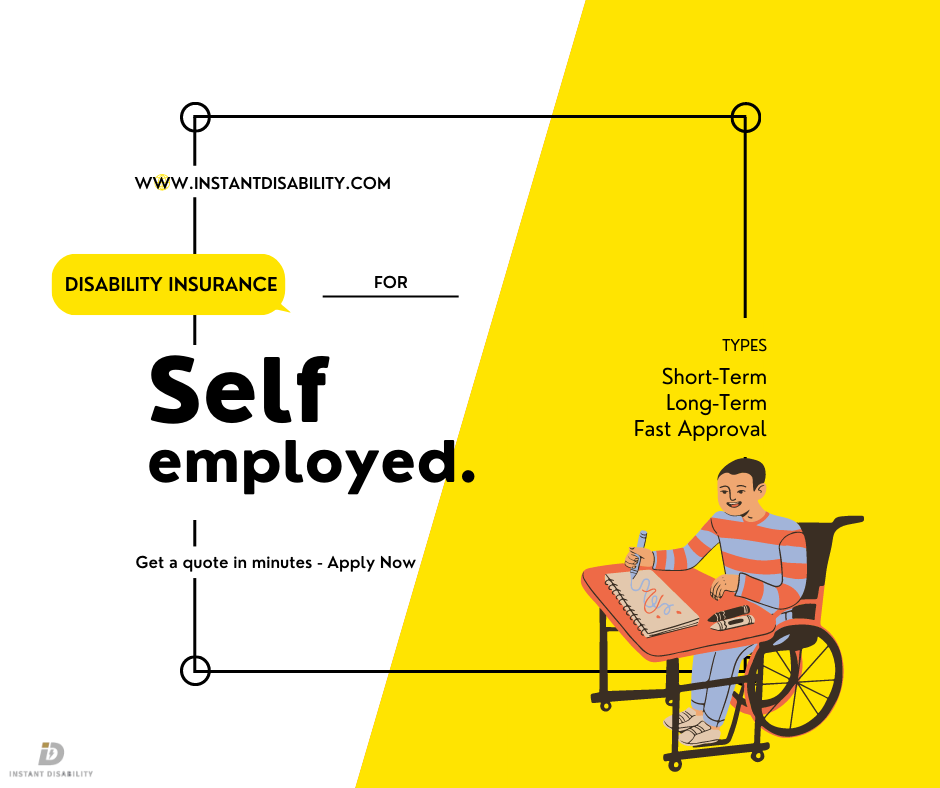 If you are self-employed or operate a business, you are at a high risk of losing your income if you become disabled or unable to earn a living. Medical expenses are incredibly high, so if you experience an injury that requires treatment, medical bills can quickly pile up and ruin your financial stability. This can be devastating to your financial, emotional, and psychological state and is the number one reason why you should consider getting your disability insurance.   
How disability insurance for self-employed works
The basics of disability insurance for self-employed are the same as regular employment insurance benefits. You earn Social Security Credits for every quarter you're reported working as a self-employed person. Each credit has a certain financial value that you can use to pay your social security benefits. Once you have enough social security credits, you're eligible to get your disability insurance for self-employed.  
There are two main types of coverage you need to get through disability insurance for self-employed – primary and supplemental coverage.   
Primary Coverage
The primary coverage is the basic thing to look at when getting disability insurance for self-employed. This is the amount of money you will need for your expenses if you become disabled. It can be a small sum of your monthly income or the full amount. Most people apply for the maximum coverage they can get because losing their income can be devastating. 
Once the percentage of the coverage has been settled, the next step would be to find an insurance provider. This is most frequently done through an insurance agent that sends requests to the insurance providers you're interested in. After you've received information on the types of disability insurance for self-employed they offer, you fill out an application and send it to the carrier you've chosen. 
The final step you should go through is a non-invasive medical exam lasting no more than 30 minutes. Along with the medical exam, you will also be asked to disclose your medical history, which will help the insurance provider assess your medical state and get a more accurate quote. 
Supplemental Coverage
The supplemental coverage in disability insurance for self-employed provides additional coverage in the case of a disability happening to the holder of the insurance policy. While the primary coverage provides a certain level of financial stability, most self-employed individuals, especially business owners, require additional funds to cover their personal and business needs. 
Similar to primary coverage, supplemental coverage also requires a medical exam. If you have undergone a medical exam for your primary coverage and are getting supplemental coverage with the same insurance provider, a medical exam might not be needed. 
Other factors influence the disability insurance for self-employed, including the type of coverage you want, your working industry, your health state, etc. The structure of the insurance policy also depends if you're looking to get individual coverage, coverage for small business owners, independent contractors, or other types of disability insurance for self-employed. 
If needed, consult your insurance agents about the different disability insurance for self-employed options available on the market. This will allow you to get the best coverage that matches your lifestyle and financial needs.