As a truck driver, you enjoy a rewarding career. You have the freedom of the road, the chance to explore new areas, and the ability to meet new people. Of course, you also earn a decent amount of pay.
Why Truck Driver Disability Insurance?
If you work as a truck driver, chances are good that you bring home between $28,000 and $63,000 per year. That money is essential for paying for your and your family's financial obligations – your home mortgage payment, your car payments, your health insurance costs and the like.
However, what would happen to your financial situation if you weren't able to work for several weeks? What about several months? This can put a strain on your budget and the possibility of an injury happening to you should not be taken lightly.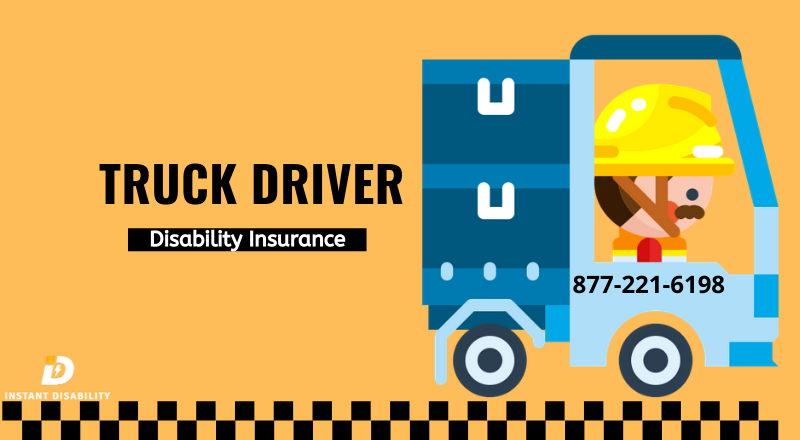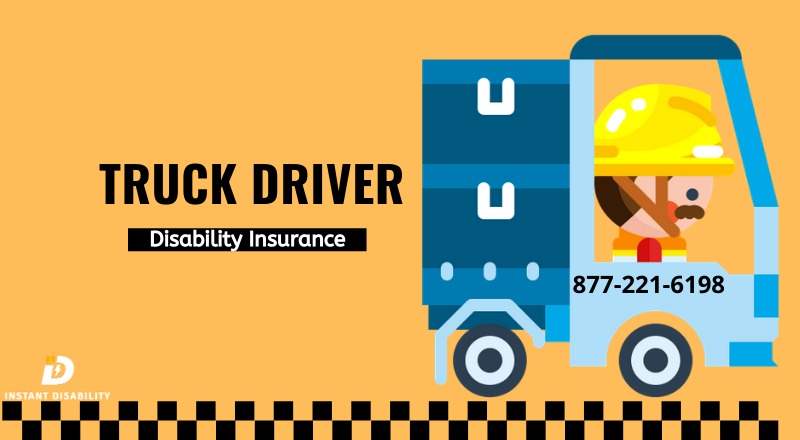 Truck driver disability insurance can help to offset those challenges. It will provide you with a monthly compensation that is designed to replace a portion of your lost income if you are unable to go to work and earn a salary.
What Is Disability Insurance?
Truck driver disability insurance is a safety net – it's a financial tool designed to provide you with the protection you need if you find yourself injured or ill, and unable to work. Diseases and health conditions, even accidental injuries, can affect anyone at any time. There's no defense against things like cancer, heart disease, arthritis or diabetes, and all of these medical conditions can leave you unable to work and earn a living.
In fact, a full third of the American workforce will find themselves disabled before they reach retirement age. The good news is that truck driver disability insurance exists to protect you in this instance.
How Truck Driver Disability Insurance Works
Truck driver disability insurance is a supplemental policy that pays you a specific percentage of your average monthly income if you find yourself out of work due to a qualifying disability. You can use that money for anything you need, from paying your mortgage payment or car payment to buying groceries or paying your electric bill.
How Can We Help?
When you come to us for help with truck driver disability insurance, we go to work on your behalf immediately to make sure you find the coverage you need. With us, you can:
Review rates from some of the leading providers of individual disability insurance.
Get quotes from all major insurers in the US that currently offer insurance products in your specific geographic area.
Learn about your options when it comes to truck driver disability insurance and how it can benefit you in the event that you're injured and unable to work.
How To Get truck driver Disability Insurance
Knowing how your disability insurance policy works and how to find the best one is important, but thankfully, that's not that complicated. You'll first need to purchase a policy from an insurer, and then develop a qualifying disability (a condition that meets your insurer's definition of "disability"). Then, that disability needs to force you out of work for a preset period of time. Once that occurs, your insurer will begin paying you based on your average monthly income, and you can use the money to meet your financial obligations.
Find The Right Insurer
You do need to make sure you've chosen the right truck driver's disability insurance policy, and that you're working with the ideal insurer. That requires an in-depth comparison that most people find difficult to make. We can help. We allow you to compare disability insurance quotes from leading US insurers, as well as insurance rates, coverage areas and more.
Why Choose Us
The challenge with truck driver disability insurance is finding the right insurer and the right policy for your needs. A disability can happen at any time, now or in 10 years, so it's important when choosing your insurer to have one that has the financial stability and power to weather difficult economic effects.
There are many insurance companies out there, so settling for the right provider can be a challenge if you don't have knowledge and experience from the insurance industry. We can help here. We specialize in helping truck drivers like you find the right disability insurance policy to fit your unique needs. When you work with us, you will be involved in every step of the process to make sure you understand everything and are completely happy with what is offered to you.
Do you really need truck driver disability insurance?
The answer is a resounding yes. A disability can strike anywhere, at any time. You could be injured at home doing routine yard work, or on the way to work. You could suffer from an illness like cancer and find yourself unable to work. Where would you turn for financial relief in those situations?
Your worker's compensation, health insurance, and auto insurance will only provide limited coverage for your medical costs, but what you will need then is a replacement for your lost income. This can be provided only through truck driver disability insurance.
Buy a Disability Insurance Policy While You're Young
The premiums you pay for your truck driver's disability insurance depend on the risk of a disability happening to you for which you could file an insurance claim. With that in mind, the higher the risk, the higher the premium of your insurance policy will be.
One of the primary factors that contribute to being marked as a higher risk person is your age. Statistics show that the probability of you being disabled increases with your age which means that the later you get a truck driver disability insurance, the higher the premiums you will pay. Therefore, you can save money in the long-term by purchasing coverage today. Each year you age is more money you'll be paying out each month or year in premiums.
Ready to protect your family's financial standing? Call us today at 1-877-221-6198 to learn more, or use the convenient form on the right side of this page.
Related Posts: