As a physician assistant, you provide aid to other medical professionals and for a wide range of patients. You also earn between $60,000 and $120,000 per year.
That income goes to support your lifestyle and your family. It's used to pay for your home's mortgage, for your car loans, for your school loan payments, and for everything else you need, from your children's tuition to your electric bill. What would happen to your quality of life if you were unable to work for a lengthy period, though? Physician assistant disability insurance can help offset that chance.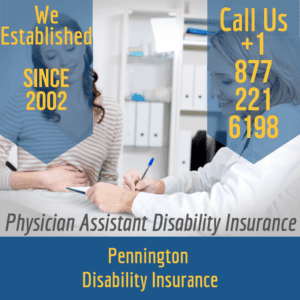 What Is Disability Insurance?
Physician assistant disability insurance is designed to do one thing only – it offsets the risk that you could be left without a source of income if you were injured or became ill. This sort of coverage is not offered by health insurance or auto insurance. Only disability insurance can provide you with peace of mind that an injury while working at home, or developing a serious illness like cancer will not mean serious financial stress.
Choosing Your Physician Assistant Disability Insurance
Finding the right insurance provider can be difficult. This is particularly true if you have never bought disability insurance before. You need to make an informed decision regarding the policy and coverage terms available to you, but how do you do that? We can help. In our many years in business, we've helped countless medical professionals find the peace of mind they deserve through a perfectly matched disability insurance policy. We work with insurance companies that you know and trust, and provide you with expert guidance throughout every step in the process.
Ready to get the protection that only physician assistant disability insurance can provide? Contact us today at 1-877-221-6198 or use the form on this page to get in touch.