Acting has a long and time-honored tradition that dates back to ancient Greece at the least, and probably as far back as the origins of humanity. As an actor, you can earn a respectable income, and that income likely plays a central role in ensuring that your family is able to meet its financial obligations.
What is Actors Disability Insurance
Your income is instrumental in ensuring that you can pay your mortgage or rent payment each month. It helps ensure that you can pay your car payment, pay for your health insurance, utilities, groceries, and more.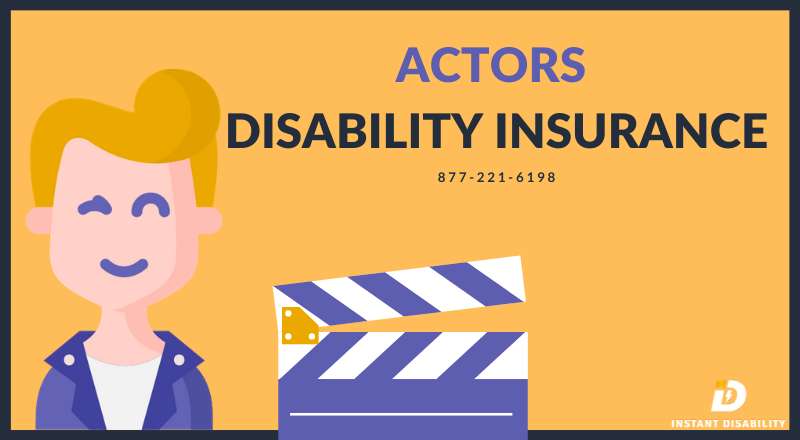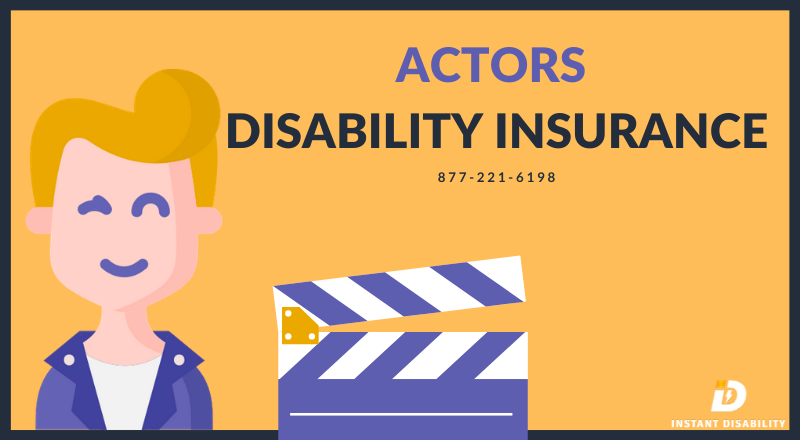 What would happen to that income if you were ill or injured and unable to work, though? By comparing actors disability insurance policies, you can make an informed choice and find the financial protection you need.
Why You Need Actors Disability Insurance
Injuries can happen to anyone, at any time. They are unpredictable, but the effect they can have on a person's life are critical. So what would happen if you suddenly lost your ability to perform in front of an audience? Will you be able to keep up with all the pilling costs?
If you experience an injury that prevents you from working for several months, you would lose your basic source of income – your work. However, while you're recovering from the injury and the disability from it, there will be a lot of medical bills to take care of, and we all know that these can be extremely high. The damaging effects an injury can do to your budget can be devastating, so something as important as your income should be protected at all times.
This can all be done through actors disability insurance. It will provide you with the much-needed replacement of income when you need it the most.
Do Other Insurance Policies Protect You?
You may think that health insurance is enough to protect you and your lifestyle in case you become disabled when that is not the case. While health insurance does provide a certain level of coverage, this coverage is limited only to the medical costs resulting from a disability such as doctor visits, rehabilitation costs, surgery, hospital stay and so on. However, you won't receive compensation for your lost income through your health insurance, so you won't have a way of maintaining your current lifestyle without your basic source of income.
None of the other types of insurance provides coverage for your lost income either. If you were to become disabled without a source of income, you would have no way of covering your rent, utilities, or other regular costs. But all of this can be solved with actors disability insurance. An actors disability insurance policy will provide replacement of a portion of your income if you're unable to work for a certain period of time due to an injury or illness.
Disability Can Strike at Any Time
Do you think that disability insurance has no value to you because you're unlikely to become disabled? Many people share the same sentiment. The problem is that it isn't true. Disability can strike anyone, at any time.
The fact is that one-third of Americans will experience a disability before they retire. In addition, the leading causes of disability have little to do with physical injury. Heart disease and cancer are leading causes, and there's not much you can do to prevent them. Comparing actors disability insurance policies now can save you heartache down the road.
How Does Disability Protection Work?
Disability insurance provides you with a reliable stream of income if you find yourself ill or injured and unable to work. Your insurer will make payments to you based on your average annual salary, and you can use that money to support your family.
The issue is that finding the right protection is vital. This is why it is so important to compare actors' disability insurance policies. Each policy is unique, and you need to make a side-by-side comparison of the coverage offered, the options available, and other factors before signing on the dotted line.
Find The Right Insurer
You need to make sure you've chosen the right actors disability insurance policy, and that you're working with the right insurer. That requires an in-depth comparison of several disability insurance providers, something that most people find difficult to do. We can help. We allow you to compare disability insurance quotes from leading US insurers, as well as insurance rates, coverage areas and more.
How Can We Help?
When you come to us for help with actors disability insurance, we go to work on your behalf immediately to make sure you find the coverage you need. With us, you can:
Review rates from some of the leading providers of

individual disability insurance

.
Get quotes from all major insurers in the US that currently offer insurance products in your specific geographic area.
Learn about your options when it comes to actors disability insurance and how it can benefit you in the event that you're injured and unable to work.
Buy a Disability Insurance Policy While You're Young
The premiums you pay for your disability insurance depend on the risk of your being injured with would result in you filing an insurance claim. The higher the risk, the higher the premium of your insurance policy will be.
One of the primary factors that contribute to being marked as a higher risk person is your age. Statistics show that the probability of you being disabled increases with age which means that the later you get actors disability insurance, the higher the premiums you will pay. You can save money in the long-term by purchasing coverage today. Each year you age is more money you'll be paying out each month or year in premiums.
We can help. Call us at 1-877-221-6198 or use the form on this page to get in touch. We'll work with you to help ensure you understand the options available and are able to find the perfect level of coverage fit for your needs.
Related Posts: