Why Airline Pilot Disability Insurance?
Airline pilots enjoy exciting, rewarding careers. Whether you work with a major airline or with a regional one, you can travel the country, even the world. In return, you earn a salary that ranges from $30,000 to $250,000 depending on your experience, the airline in question, the types of flights, and more.
You'll need that income for a wide range of things. It goes to pay your mortgage. It's needed to pay your car loan. It pays for things like license renewal, health insurance, your children's education, and more. How will you meet those obligations if you are injured or ill and unable to work, though?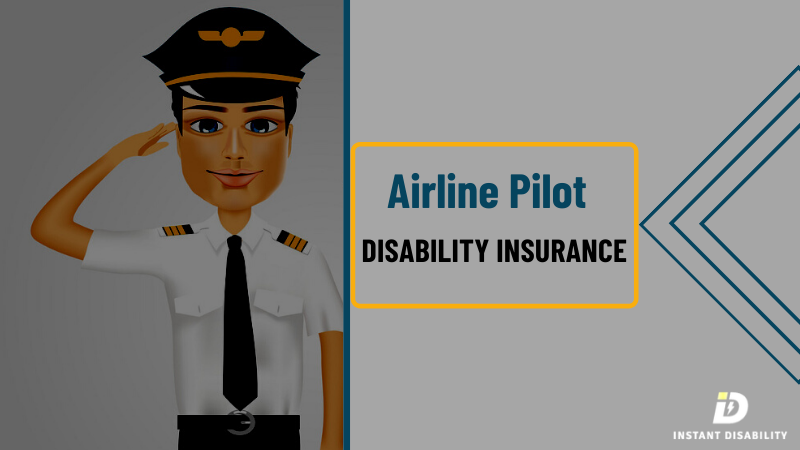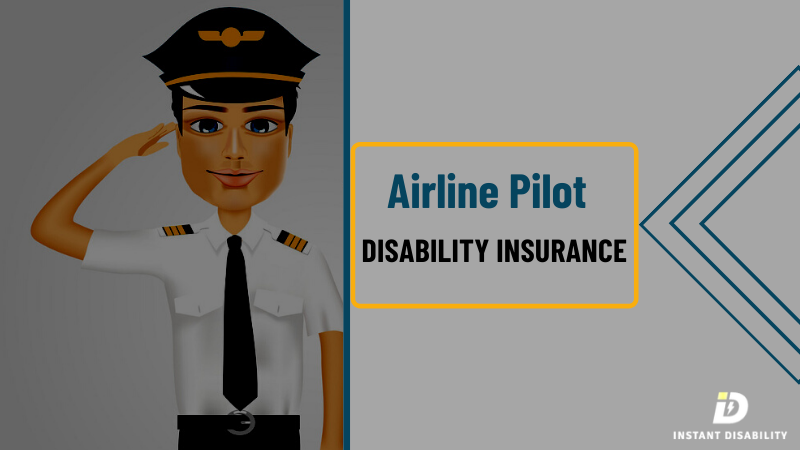 By comparing airline pilot disability insurance quotes, you can find the protection you need, and ensure peace of mind and stability even if you become disabled.
How Does it Work?
When you purchase airline pilot disability insurance, you become protected after you have satisfied the elimination period. If you suddenly become ill or injured and unable to work, you will start receiving monthly benefits through your insurance provider.
Unlike other types of insurance policies, the money you receive as benefits from your disability insurance policy can be used to cover any type of cost. Whether it's paying off your student loan, your rent, living costs, or rent, the choice is completely yours.
Your Risks for Disability
It might seem like your risks for experiencing disability are relatively low, but that's not actually the case. It's important to compare airline pilot disability insurance quotes now before you need the protection. If you wait, there's a significant chance that you'll find yourself disabled with no means of protecting your insurance.
Up to one-third of working Americans will find themselves struggling with some type of disability before they reach the age of retirement, most of them with diseases like heart disease or cancer. Protect yourself now with disability insurance.
Other Insurance Doesn't Protect You
Many people assume they have some form of disability insurance through their health insurance or worker's compensation, but sadly, that's not the case.
Where does this leave you? Without some sort of protection, you could find yourself faced with draining your savings and retirement accounts and then still struggling to pay your bills.
We can help here. We work with top-rated insurance companies across the nation that offer a wide range of airline pilot disability insurance products. We can help you make sense of your options, compare rates, and find the right insurance provider for your specific needs.
Finding the Policy You Need
Finding the right disability insurance policy isn't as simple as it sounds. When you compare airline pilot disability insurance quotes, you need to look deeper than just the overall cost. You need to compare the insurers' reputations, their coverage options, the benefit percentage offered, and a great deal more. It's far more complicated than simply choosing based on what you'll pay out of pocket.
This is because insurers, insurance coverage, disability rates, and even covered items can vary dramatically. You need to make an accurate comparison of your options before buying a policy, and that's where we come in. We have years of experience in helping professionals like you find the protection they need for peace of mind and security.
How much coverage do you need?
The first step to finding out how much coverage you will need is to determine the minimum amount necessary for your living expenses monthly and your monthly income.  The coverage of your disability insurance policy should be close to the difference between the monthly expenses and expected income. It's the amount that should be replaced by the monthly benefit from your airline pilot disability insurance.
How Much Will Your Insurance Policy Cost?
Every insurance company ranks the factors to determine the cost of a policy – age, gender, income, the health of the individual, location, and specialty. Each factor has specific criteria and formulas that determine the overall cost of the occupational disability insurance, so before you settle for a certain insurance policy, check with all providers to make sure you chose the right one.
We can help you do exactly that. Our goal is to ensure that you're able to make an informed decision and obtain the disability insurance you need for peace of mind. We will work with you to make sure you are involved in every step of the process and understand everything about your airline pilot disability insurance policy before signing your name on the dotted line.
Buying Your Disability Insurance Today
The way disability insurance works is simple – the higher the risk you're under, the more your airline pilot disability insurance policy will cost. One of the main risk factors in any insurance policy is the policyholder's age. Statistics show that the older you are the more likely you to become disabled.
Getting your disability insurance today means that you will pay less in premiums and be protected for longer in your lifetime. Each year you age is more money you'll be paying out each month or year in premiums, so contact us to get your airline pilot disability insurance today.
We can help. We've worked with professionals like you for many years, and we're dedicated to helping you find the perfect combination of protection and affordability. Call us today at 1-877-221-6198, or use the form on this page to obtain a free quote.
Related Posts: