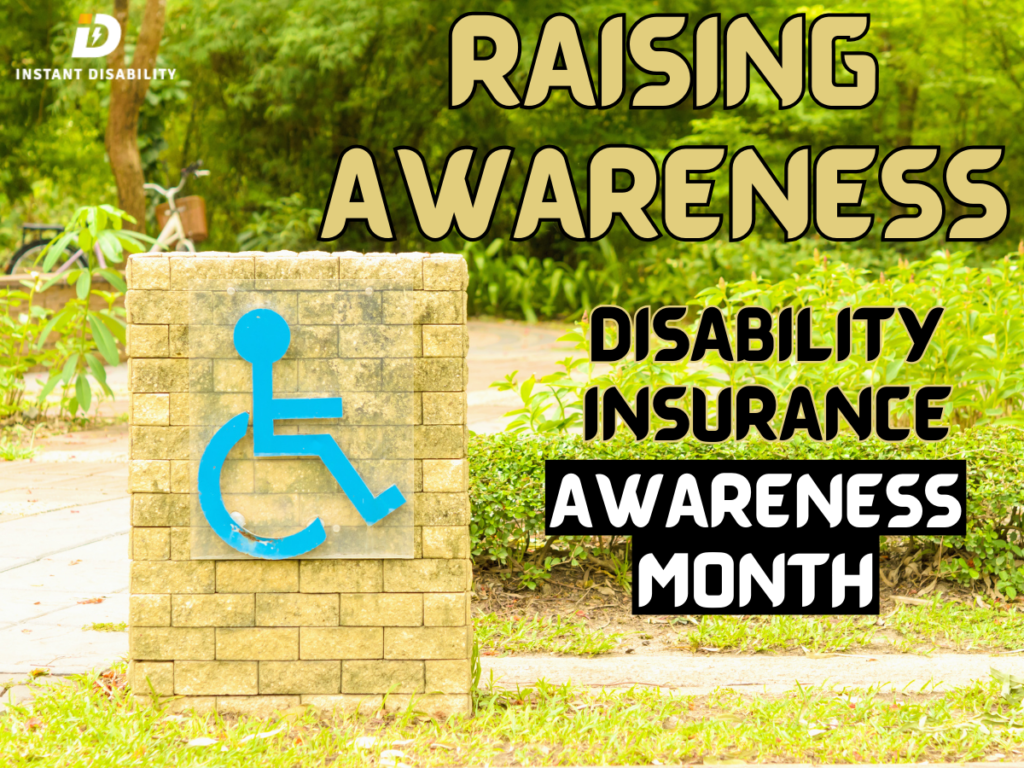 Each year, the month of May marks a significant occasion in the world of insurance and financial security. It is known as Disability Insurance Awareness Month. This observance is dedicated to educating individuals about the importance of disability insurance, promoting financial preparedness, and fostering a greater understanding of the potential risks that can disrupt one's income. In this blog, we will delve into what Disability Insurance Awareness Month is, why it matters, and the key takeaways you should consider.
What is Disability Insurance Awareness Month?
Disability Insurance Awareness Month, often referred to as DIAM, is an annual awareness campaign in May. The campaign aims to emphasize the significance of disability insurance in protecting your financial well-being. It serves as a reminder to individuals about the potential risks of disability and the critical role disability insurance plays in safeguarding their income and providing peace of mind.
Key Reasons Why Disability Insurance Awareness Matters
Promoting Financial Preparedness: Disability Insurance Awareness Month encourages individuals to assess their financial preparedness for unforeseen events. Many people underestimate the risk of disability and its potential impact on their lives. By increasing awareness, the campaign encourages people to plan for the unexpected.
Reality of Disabilities: As you know that the disabilities can happen to anyone at any time. Whether caused by accidents, illnesses, or other factors, disabilities can lead to a loss of income and additional expenses related to medical care and rehabilitation. Awareness campaigns shed light on the reality of disabilities and the need for protection.
Preventing Financial Crisis: Without disability insurance, individuals may be forced to rely on their savings, exhaust emergency funds and face severe financial hardship when dealing with a disability. Raising awareness about disability insurance helps individuals avoid financial crises during such challenging times.
Key Takeaways
Assess Your Risk: Disability can affect anyone, regardless of age or occupation. Assess your risk by understanding the potential impact of a disability on your income and financial stability.
Explore Disability Insurance Options: Research the different types of disability insurance policies available, including short-term and long-term coverage. Consult with insurance professionals to find the right policy for your specific needs.
Understand Policy Terms: When considering a disability insurance policy, be sure to understand the terms, including the elimination period, benefit amount, and benefit period. These terms affect how your policy functions in the event of a disability.
Review Your Coverage: If you already have disability insurance, take time to review your coverage. Ensure that it aligns with your current financial situation and needs.
Create an Emergency Fund: In addition to disability insurance, it's essential to have an emergency fund to cover immediate expenses in case of a disability. This fund can help bridge the gap between the elimination period and when your benefits kick in.
Raise Awareness: Share information about Disability Insurance Awareness Month with family, friends, and colleagues. Help spread the word about the importance of disability insurance and financial preparedness.
Final Words
Disability Insurance Awareness Month serves as a crucial reminder that disabilities can impact anyone at any time, potentially jeopardizing their income and financial stability. By raising awareness about disability insurance and the importance of being financially prepared for such circumstances, individuals can take steps to secure their future and protect their livelihoods. Take advantage of this awareness month to assess your risk, explore insurance options, and ensure that you and your loved ones are adequately protected.