If you don't consider disability insurance for individuals, you won't be protected against long-term financial issues due to injuries or illnesses. Let's find out if you really need this type of policy.
Long-term coverage
First of all, if you need coverage for less than a year, your social security disability won't benefit you. Also, being out of work for 12 months can quickly use up all of the money you have set aside. Therefore, it's a good idea to consider disability insurance for individuals.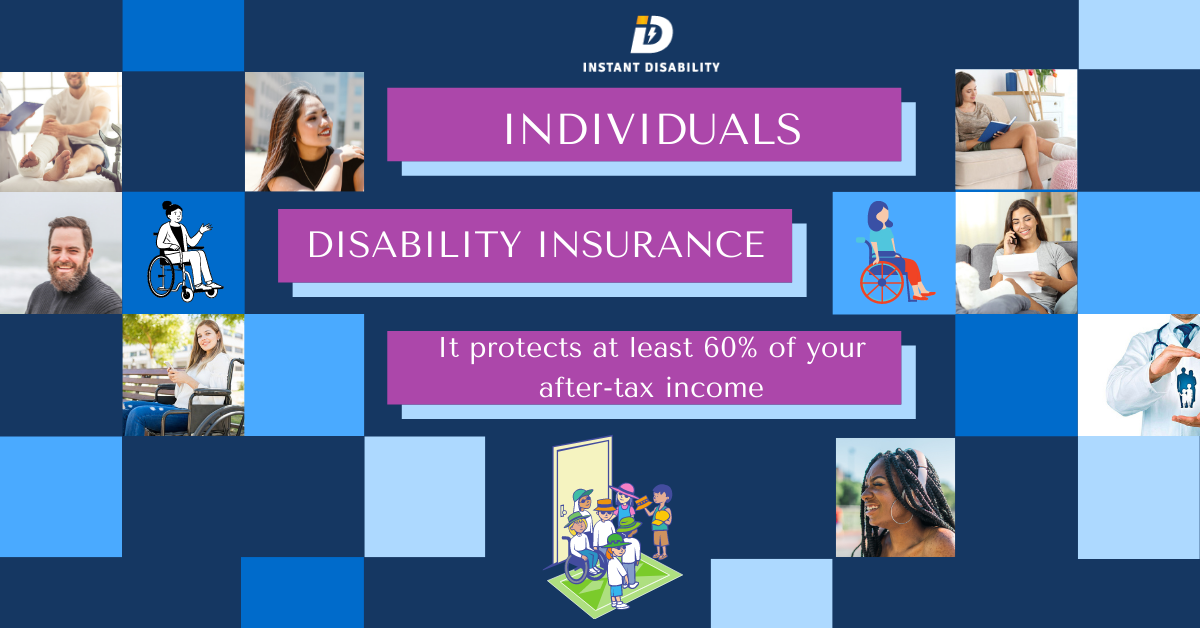 Disability insurance helps cover part of your income
If you are injured or sick, disability insurance will pay for your car payments, mortgage, school tuition, and other expenses. So, you won't have to worry about your routine expenses.
It covers you during your long-term illness or injury
If you look at the reports released by the Council for Disability Awareness, you will come to know that heart disease, cancer, and back injuries are behind the long-term disability insurance claims. Therefore, if you think are not going to get in an accident, you are still prone to these health issues.
Disability is quite common among young adults
According to the reports by the U.S. Social Security Administration, over 25% of 12-year-olds tend to suffer some form of disability that won't allow them to work for a minimum of one year prior to their age of retirement.
The good news is that disability insurance may help you enjoy a steady stream of income during this difficult time. Aside from this, you will find it easier and cost-effective to get accepted for disability insurance for individuals at a young age.
It protects at least 60% of your after-tax income
If you suffer a disability, paying for your essential living expenses will be hard for you. The good thing is that disability insurance for individuals can help cover at least 60% of your after-tax income. Therefore, this type of policy is the best choice for your situation.
Check The financial strength and reputation of the company
Before you buy disability insurance for individuals, make sure you buy from an insurance provider that enjoys a good reputation. If you suffer a disability, chances are that you will enjoy all these benefits for a long period of time.
Therefore, it is a good idea to choose a provider with a solid reputation, financial strength, and plenty of experience. Apart from this, it's better to consult a financial professional in order to decide if disability insurance should be part of your financial plan.
In short, you can see that you should apply for disability insurance for individuals even if you are young and healthy. Since each policy is a little different, don't forget to check the specifics of the policy you want to buy.