Diagnostic and invasive radiologists are very different specialties, and professionals in both areas have radically different needs when it comes to income protection. We can provide you with multiple radiologist disability insurance quotes to evaluate, and then you can choose the best option for your specific needs. Understand that:
Not all radiologists have same needs when it comes to disability insurance.
We can help you compare, contrast, and choose the best option for you, based on the ideal radiologist disability insurance rates for your specific situation.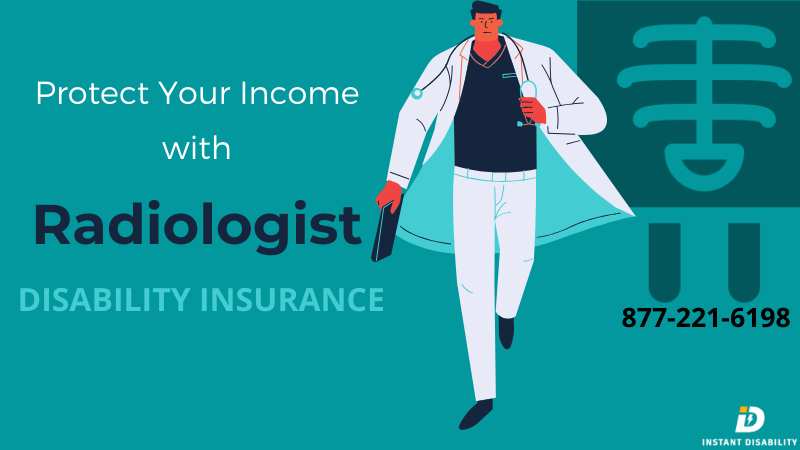 Protecting Your Income with Radiologist Disability Insurance
As a radiologist, you probably earn between $250,000 and $350,000 per year. From that amount, you are responsible for a number of financial obligations. You certainly need to pay on your own school loans, but you might also need to pay for your children's tuition. You may have a mortgage to pay, auto loans, utility bills and a great deal more. Without your income, those obligations would go unmet.
Choosing Radiologist Disability Insurance
When it comes to radiologist disability insurance, rates are only one part of the equation. You also need to consider other factors. For instance, an insurance company may give you the ability to purchase coverage up to 70% of your regular income, but that might not be the right choice for you. You may benefit from buying a lower benefit amount. It will depend on whether you have other long-term disability insurance coverage, as well as your individual requirements – everyone's situation is different.
Finding and then comparing radiologist disability insurance quotes is also not the simplest process in the world. We can help, though. We specialize in working with high-income medical professionals and ensuring they have access to the financial protection they need, comparing disability insurance coverage areas, amounts and rates, and more.
Ready to get started? We invite you to call us today at 1-877-221-6198 to learn more, or you can use the form on this page.