Are you a small business owner? If so, you are responsible for the lion's share of economic growth and development in the United States. It's also likely that the income you earn from your business goes to support both your company, and your family. How would you or your business survive if you were to become disabled and unable to work? Small business disability insurance and a business overhead expense policy can help ensure that you're protected from this eventuality.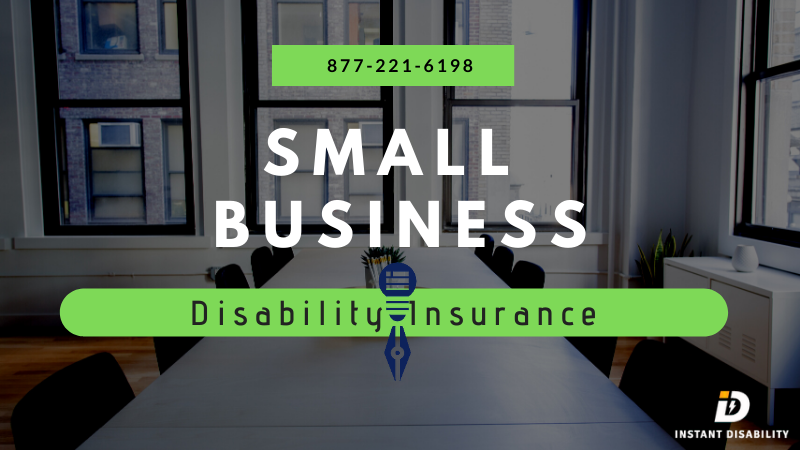 The Risk of Disability and Its Impact on Your Business
We all like to downplay it, but the truth is that every single one of us is at risk of becoming disabled. Accidental injury is one cause, but the real culprits are medical conditions. Cancer and heart disease are just two examples – they can threaten anyone, at any stage of life, at any time.
If you were to become disabled, what would happen to your family? What would happen to your business? Without some sort of financial support, your business would collapse, and then what would you do to help your family when you recovered from your injury or illness? Small business disability insurance ensures you can avoid that fate.
How Disability Insurance Helps You
With the right small business disability insurance policy, you gain access to a stream of income when you experience a qualifying disability. Your insurer will make payments based on your average annual income, and that money can be used to support your family, as well as your business.
However, it's important that you're able to make an informed comparison and choose the right disability policy. They're not all the same. Even insurance companies vary. You need to compare the various definitions of "qualifying disability", minimum and maximum benefit percentages, optional coverage, and a great deal more.
We can help you do that. As a small business owner, you're pressed for time. We help you understand your options, receive quotes from top-rated insurers in the US, and then choose the best possible path forward.
Get in touch with us today – call 1-877-221-6198, or use the form on the right of this page to start the quotation process.