As a teacher, you have a tremendous range of responsibilities, all centered on teaching America's youth. Chances are good that you earn somewhere between $24,000 and $67,000 depending on your training, specialty and/or the school in which you teach. That money is necessary for many things – you need to pay your mortgage payment, for instance, but you also need to pay for classroom supplies and the like. What would happen to your ability to meet those obligations if you were out of work due to an injury or illness? Teacher disability insurance can be used to offset the ramifications of such an absence.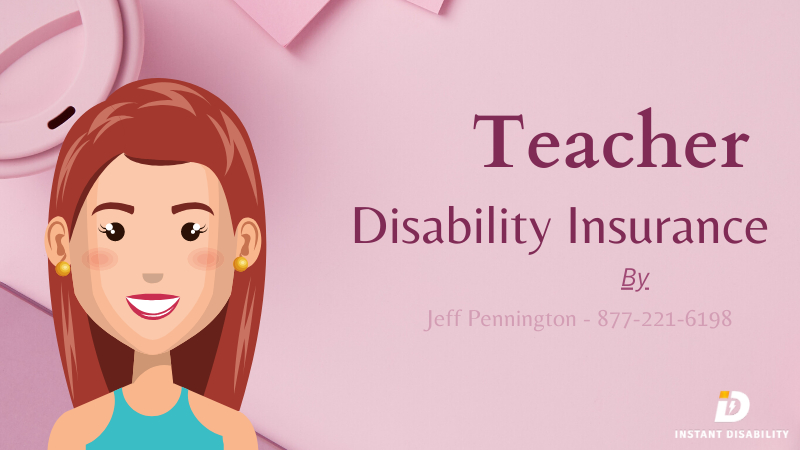 What's Teacher Disability Insurance All About?
Ultimately, teacher disability insurance, like all other types of disability insurance, is about protecting your financial stability. If you're out of work due to an injury or illness, you're not being paid. Without your pay, you cannot meet your financial obligations – your mortgage payment doesn't disappear just because you are currently unable to work. Over a surprisingly short time, you could burn through your savings, and even fall behind on your bills. Teacher disability insurance helps ensure that does not happen.
The Potential for Disabilities
Think that you're not at risk for a disability because you're young, or you're fit and healthy? Sadly, anyone can be at risk for a disability – diseases and injuries are no respecter of persons, and your fitness or health level has little to do with your resistance to something like cancer or diabetes. The only solution is to protect yourself and your family from the potential outcome of such a situation – teacher disability insurance does that.
The Issue You Face
Finding teacher disability insurance is not hard, but finding the right policy can be quite challenging. We can help here.
We invite you to call us today at 1-877-221-6198 to learn more about your options or to start the comparison process. You can also use the convenient form located on this page.