Nurses make the medical world go 'round. They're employed virtually everywhere, from hospitals to clinics to long-term care facilities, and they perform an incredibly wide range of duties in order to support positive health outcomes for patients. In exchange, nurses can earn an annual salary that ranges from $40,000 per year to $80,000 per year. That money plays a vital role in supporting your family and your quality of life.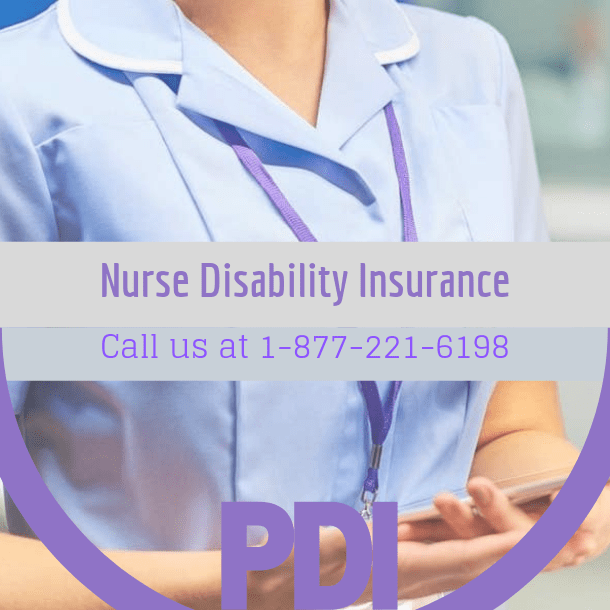 What would happen if you were unable to work for several weeks, or even a couple of months? It could create serious financial problems. The good news is that nurse disability insurance can help.
Why Disability Insurance?
Why do you need to consider nurse disability insurance? Simply put, you're at risk of developing a disability that prevents you from being able to work. Back pain, heart disease, diabetes, stroke, and cancer are just a few of the conditions that might make it difficult or impossible for you to work for lengthy periods at a time. However, your financial obligations don't go away just because you cannot work. Nurse disability insurance is designed to provide you with protection in these instances.
How Does Nurse Disability Insurance Work?
The situation with disability insurance isn't hard to understand. You purchase a policy, and then experience a disability. Once you've been out of work for the period of time specified in your policy, you begin receiving payments based on your average monthly income. These payments will last for a preset period of time, and can be used for anything you need, whether that's making a mortgage payment or paying your child's tuition.
The real challenge here is finding the right mixture of benefits and affordability. We can help you find the best solution for your needs and those of your family – we'll guide you through the process, explain your options, and even help you compare insurance companies and disability insurance plans. Call us today at 1-877-221-6198 or use the form on this page to get in touch.